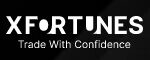 Xfortunes Broker Rating
Conclusion
Xfortunes excels as a cryptocurrency broker, providing a seamless, user-friendly platform for crypto trading. Their robust security measures and impressive portfolio of diverse cryptocurrencies are commendable. With helpful customer service and transparent fee structures, Xfortunes.com successfully bridges the gap between advanced trading and novice crypto enthusiasts.
XFortunes Review
Venturing into the online trading world is a decision that comes with several responsibilities. As a trader you are constantly taking risks, trying to understand where valuations are headed, ideally before most people do. At the same time, you need to work with a reliable broker that is able to provide competitive trading terms.

On that matter of thought, it is recommended to 'shop and compare' between what different brands are offering, and decide what's best for you. XFortunes is an interesting trading brand, covering crypto coins and other popular assets. Because it benefits from increased attention as of late, this might be a good time for you to learn more about it.
Trading Products
Judging by asset coverage, XFortunes seems to have done its homework. The list includes popular products like FX, shares, indices, crypto, commodities and ETFs, all of which are trending among retail traders.
Moreover, because some of these assets are very liquid, traders end up benefiting from tight spreads. There are no commissions charged by XFortunes, so you can enter or exit a trade in exchange for a small cost.
Traders also benefit from fast execution. XFortunes conducts all trades on its WebTrader, a platform designed by the broker. It incorporates a generous pack of technical analysis tools, multiple order types and a user-friendly interface.
Registering with XFortunes
Signing up with a broker should be a simple, hassle-free process, and it seems that XFortunes succeeded on this front as well. Let's take a look at the registration process.
The first thing you need to do to start trading online is open a live account. The offer designed by XFortunes includes Basic, Bronze, Silver, Gold, Platinum and Elite accounts. In terms of affordability, Basic takes the prize with its 250 EUR deposit requirement.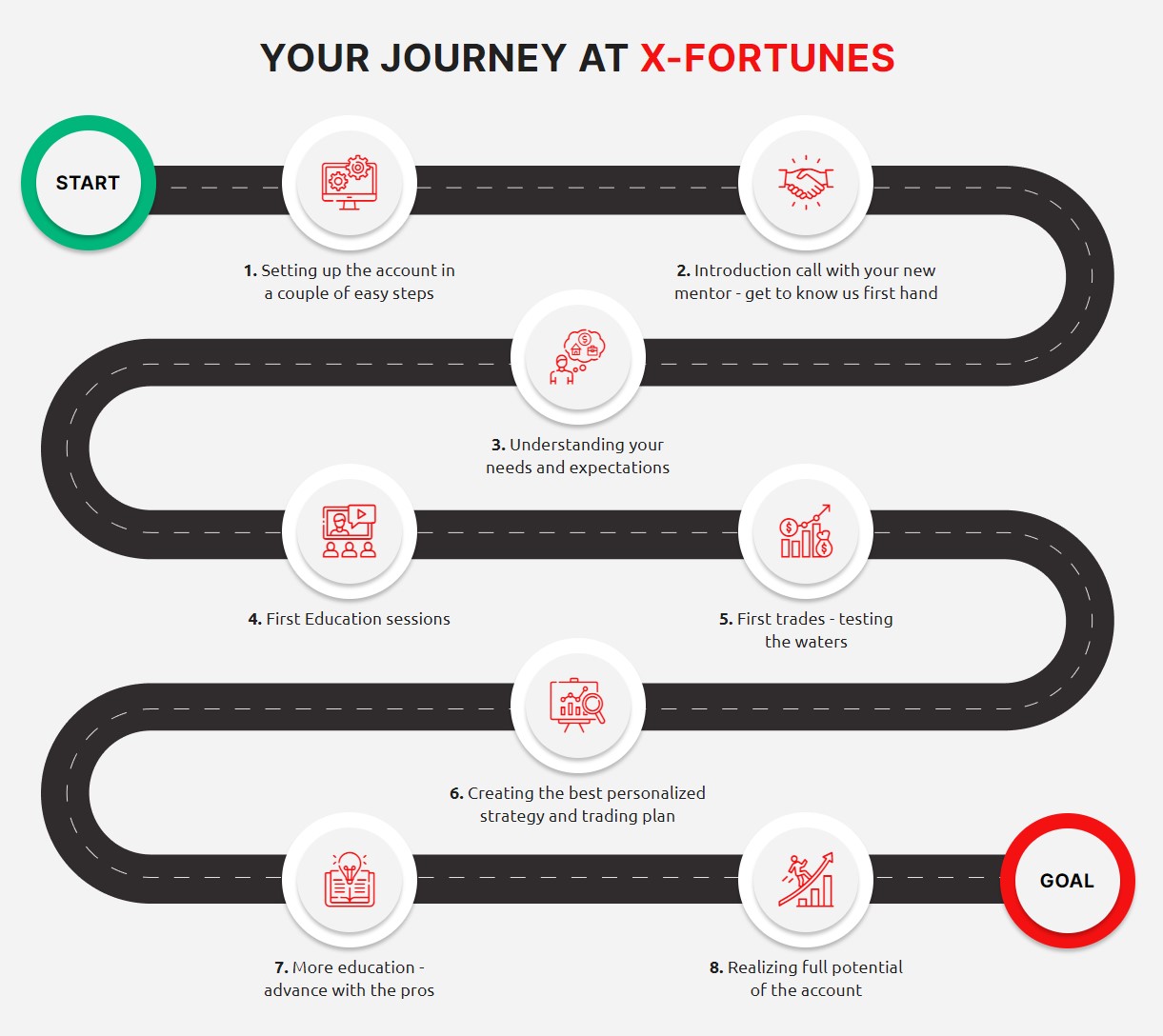 As you grow your capital and gain more confidence, upgrading to a larger account means a larger list of trading features, including:
Daily market reviews
Price alerts
Daily analysis videos
Support from an account manager
Welcome bonuses
Funding an account with XFortunes is secure thanks to the popular payment methods covered. Traders can use credit/debit cards, bank wires and other e-wallet solutions like Skrill or Neteller.
Trading tools
To support traders when they have to make difficult decisions, XFortunes provides several trading tools. You can watch live webinars or see recordings from the past. This is an opportunity to understand how experts view current market conditions. The economic calendar is another useful tool for tracking fundamental changes across the board.

We were especially impressed by the resources available in the Education Center. XFortunes has bundled together a wide range of content on popular trading topics.
Summary
To sum up, XFortunes turns out to be a promising place for traders with different goals and backgrounds. The broker offers crypto trading, on top of popular asset classes, relying on personalized trading software to get the job done. The account offering is also pretty exquisite, as well as the useful trading tools. That's why we give it a very good mark.